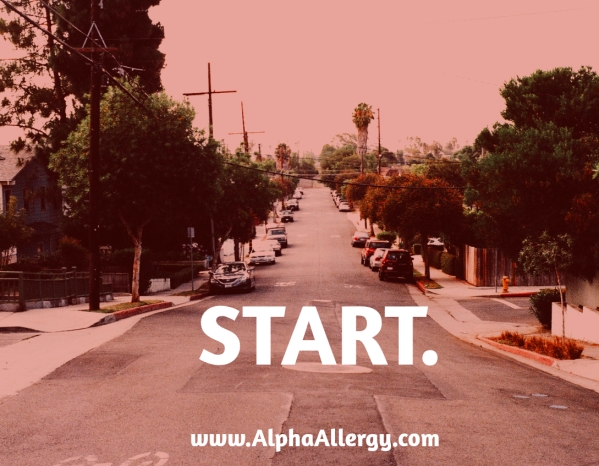 The first time you do something momentous is always just a bit unsteady. Whether it's your first day at a new job, your first day at school, or your first time visiting an allergy clinic to get relief from your allergy, asthma or other (immune system-related) symptoms.
It's understandable if the unfamiliarity of the process makes you just a bit unsteady. I get it. You need to find your bearings; to orient yourself.
That's how we feel  as we say hello to you with this blog post. It's the first of what we hope will be many interesting, valuable, educational, and (hopefully) engaging blog posts to come.
And in order to help you get your bearings, here, we've decided to answer a few of the questions that are undoubtedly coming up in your mind as you read this. Questions like …
Who Are You?
What Kind of Patients Do You See?
What's This Blog About?
Why Should I Bookmark This Blog (and website)?
---
Who Are You?
---
We are Alpha Allergy & Asthma Associates, a Silver Spring, Maryland-based Allergy and Asthma center.
If you're an allergy,  asthma or sinusitis sufferer, or have been diagnosed with immune-related conditions like eczema, hives or immune deficiency, or have a food or drug allergy, we're here for you.
We see patients of all ages (adults and children), and are now open Monday through Friday. We may have a same day appointment available for you if you need one.
You can find out more (below) about:
Our Allergy clinic in Silver Spring.
Our backstory of establishing our Montgomery County, Maryland Allergist Practice.
Our board certified Maryland Allergists and specialist doctors.
Our Specialties (allergic, asthmatic, respiratory, & immunologic conditions).
Our In-network insurance plans we participate in.
And if you decide you want to see one of our specialists today, you can:

Call us (301) 879-7700 or set an appointment online.
---
What's This Blog Going To Be About?
---
This blog will share topics related to living an optimal lifestyle, while addressing a lot of the topics and themes that our patients want to know about. Whether those topics are directly related to allergy, asthma and immunology information, or just related to health, habits, and the human experience in a way that's indirectly or indirectly related to the conditions allergists treat.
We hope to deliver an enriching experience every time you visit.
Thanks for stopping by.