Need hay fever treatment in Montgomery County, Maryland? Do you suffer from severe seasonal allergies during the spring, summer or fall?
Have you been disappointed in the results you've gotten from trying different over-the-counter allergy medications?
If so, a visit to Alpha Allergy & Asthma, an allergy & asthma clinic in Silver Spring might be helpful.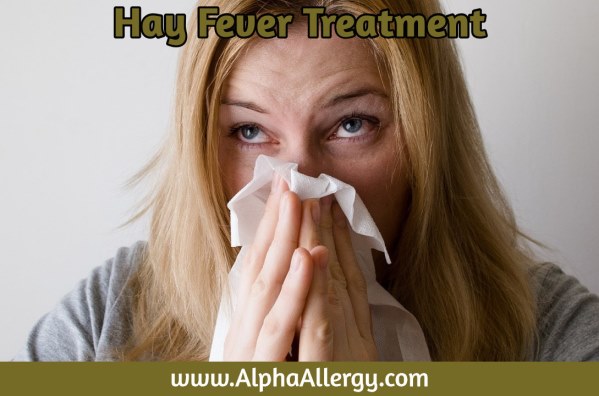 Our board-certified allergists have years of experience seeing pediatric and adult patients. With expertise honed at some of the nation's leading hospitals and training programs, our allergy & asthma doctors want residents of our local community here in Montgomery County, Maryland to enjoy the same standards of care as patients at world-leading medical centers.
Our clinic is open 5 days a week (Monday to Friday), with extended evening hours on Tuesdays.
We also accept many major insurance plans as well as some popular Medicaid and Medicare plans.
---
Call For (301) 879 – 7700 Or
---
Alpha Allergy & Asthma is conveniently located in Silver Spring  (Fairland / White Oak), near the intersection of Rt. 29 and Cherry Hill Road / Randolph Rd, just south of the inter-county connector (Rt. 200).
2415 Musgrove Road #107
Silver Spring, MD 20904
(301) 879 – 7700
---
What is Hay Fever?
---
Hay fever is a common term for seasonal allergic rhinitis, an allergic condition triggered by the pollen that plants disperse in the air to pollinate other plants of the same species. Trees, grasses, and weeds spread most of the pollen that trigger hay fever symptoms.
In the spring, tree pollens cause most of the allergies. In the summer, grass pollens. And in the fall, ragweed is the main culprit.
---
Hay Fever Symptoms
---
Symptoms of hay fever generally include sneezing, coughing, itchy, swollen and teary eyes, nasal drainage, nasal congestion, itchy nose and throat, and asthma (e.g. difficulty breathing).
---
Preventive Management & Remedies
---
Allergy symptoms may be triggered by many different allergens – pollens (trees, grass, weeds, molds/fungi), animal dander – and prolonged or made worse by exposure to irritants in the air. There are a few hay fever remedies you can apply on your own to alleviate or eliminate symptoms.
One of the best ways to preventively manage allergies is to avoid your triggers. This is easier to do if you know specifically which triggers you are allergic to. We offer allergy testing (in our Silver Spring, Md clinic location) to help our patients design their lifestyle during their allergy season.
Be careful about the times of the day when you conduct your outdoor activities (i.e. gardening, exercise, walks, etc). Generally, avoid staying outdoors in the morning hours when traffic stirs up the pollen that's been sitting from the night before.
Before you step outdoors, keep an eye on announced pollen counts. However, unless you've gotten an allergy test, your particular allergy triggers may be high even when announced pollen counts are low. Get tested.
Take showers and change your clothes after you come inside from outdoors.
Do your best to ensure the best air quality in your house, car, and office. Consider HEPA-grade air purifiers, air filters and vacuum cleaners.
Try nasal irrigation (rinse) with a Neti Pot or another irrigation device. Consult your allergist or primary doctor about how long you should do this, or to determine whether you have any risk factors for complications (nasal irritation, nosebleeds, infection).
While honey has been shown to be as effective as any medicine for cough, the reputation it has (in some circles) as a natural alternative to allergen immunotherapy is scientifically unproven.
---
Hay Fever Treatment & Relief: Combating Your Symptoms

---
Patients suffering from Hay fever symptoms are often surprised to find that they WERE PREVIOUSLY NOT doing enough to alleviate their symptoms after they elected to see an allergist.
Dramatic allergy relief can often be achieved by taking the right medicine, and sometimes by targeting individual symptoms (i.e. allergy eye drops for itchy, swollen eyes) – even over-the-counter medicines – with guidance from your allergist.
Your medicines should account for any nasal , skin, or eye allergy symptoms you experience, and overall allergy symptom relief. Do you know which medications are right for you?
---
Tired Of Over-The-Counter Allergy Medication For Your Symptoms?
---
Approximately 60 million people in the U.S. have allergic rhinitis (perennial & seasonal "hay fever"). If you're like most, you're likely to have tried 2 or 3 different over-the-counter allergy medicines before you decide to see an allergist or your primary care doctor about your allergy symptoms.
A recent research survey found that prescription allergy medicines had a 51 percent satisfaction rate among users, compared to over-the-counter allergy medicines, which had only 33 percent of users report the same level of satisfaction. Incidentally, over 60 percent of surveyed patients who elected to have allergen immunotherapy (allergy shot) treatments, reported being satisfied.
---
Options For Hay Fever Treatment Montgomery County, MD

---
Among the treatment options hay fever sufferers have available to them are:
Over-the-counter allergy medications (antihistamines, decongestants, nasal steroids)
Prescription antihistamines and nasal steroids
Allergy Shots (Allergen Immunotherapy)
Sublingual Immunotherapy (SLIT / "allergy tablets")
We offer all the above options for hay fever treatment
We offer all the above hay fever treatment options, and we look forward to serving you.
---
Call For (301) 879 – 7700 Or
---