Johns Hopkins EHP allergists in Silver Spring, MD. Alpha Allergy & Asthma Associates has 2 allergists in Silver Spring accepting Johns Hopkins EHP. We see patients of all ages (adults, children and infants), and may have same day appointments available when you request an appointment.
---
Alpha Allergy & Asthma Associates
2415 Musgrove Rd Ste 107
Silver Spring, MD 20904
(301) 879-7700
See Some Of Our Patient Reviews (ZocDoc)
---
2. Nkiruka U Erekosima, MD MPH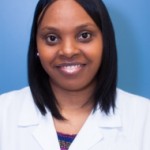 Alpha Allergy & Asthma Associates
2415 Musgrove Rd Ste 107
Silver Spring, MD 20904
(301) 879-7700
See Some Of Our Patient Reviews (Facebook)
---
Why Wait A Week (or Weeks) For An Appointment?
---
Our allergists are current and former faculty at the Johns Hopkins University Asthma & Allergy Center. They offer patients in Montgomery County (& Washington DC area) access more specialized services (like drug / aspirin desensitization, AERD treatment, immune deficiencies, child eczema treatment, treating adults and children with asthma, "rush immunotherapy", etc). Some of these are services that are often referred to Children's hospital and other hospital centers.
We would love for you to request an appointment with us now. Whether you need allergy testing, allergen immunotherapy (allergy shots), food allergy or drug allergy expertise, or treatment for children with asthma, we can help. We serve the community in treating a wide range of allergic, asthma, and immune system related conditions.
As a service to you, we've also curated a list of other health professionals in the area who participate in the Johns Hopkins EHP.
---
In-Network Johns Hopkins EHP (Employer Health Programs) In Silver Spring, MD
---
Asthma And Allergy Care of Maryland – 10801 Lockwood Drive Ste 180, Silver Spring, MD 20901
(301) 587 – 1127 | Provider: Yanowitz MD, Edward S.

---

Asthma and Allergy Ctr, LLC – 10301 Georgia Ave Ste 306, Silver Spring, MD 20902 | (301) 681-6055 | Glancy MD, Erica J. | Knight MD, Adina K. | Ladinsky MD,  Hava T. | Lavietes VI MD, William P. | Nataraj MD, Prasad N. | Nguyen DO, Anthony P. | O' Brien MD, Sean R. | Okocha MD, Ifeyinwa U. | Reddy MD, Vinitha


---

Maryland Allergy and Asthma Center  – 344 W University Blvd Ste 322, Silver Spring, MD 20901 | (301) 754 – 2300 | Nwadiuko MD, Raymond O.
---
Here is more information about Johns Hopkins EHP.
The allergy & asthma specialists listed above have offices located in or near towns and neighborhoods of Silver Spring & Montgomery County, Maryland, including:
Aspen Hill, Bethesda, Burtonsville, Cloverly, Colesville, Downtown Silver Spring, Downtown Wheaton, Fairland, Forest Glen, Four corners, Glenmont, Hillandale, Kemp Mill, Layhill, Montgomery Village, Olney, Poolesville, Potomac, Rockville, Sandy Spring, Seven Oaks, Silver Spring, Sligo Park, Spencerville, Springbrook, Takoma Park, Viers Mill Village, Wheaton, & White Oak.
Relevant zip codes include but are not limited to: 20904, 20903, 20905, 20901, 20912, 20705, 20783, etc.

*Note: If you choose to contact the other providers listed on this page, please call first to verify that the information you have is up-to-date. Alpha Allergy & Asthma will not responsible for any changes at any given time, although we will certainly try to keep this information as up-to-date as possible.