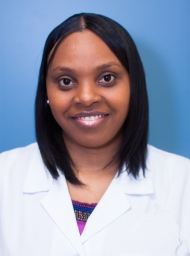 The American Rhinological Society (ARS) is holding its 6th Annual Summer Sinus Symposium in Washington DC this weekend.
The ARS was founded in 1954 by Dr. Maurice H Cottle then at Johns Hopkins Hospital.
Initially a professional society focused on the evaluation and treatment of problems of the nasal septum and external bony pyramid, the group has progressed to include the evaluation and treatment/management of the paranasal sinus problems, endoscopic sinus surgery, technical advances in the field, etc.
Their Summer Sinus Symposium, tagged "The Best Sinus Course In The World", is in its 6th year, and will be held at the Omni Shoreham Hotel in Washington DC, from July 14th – July 16th, 2017.
Our own Dr. Nkiruka Erekosima, will be addressing this audience of otolaryngologists (ENT physicians) to share the "Allergist perspective" of current issues in allergy testing and allergen immunotherapy, based on the latest research data.
Her lecture, titled, "Controversies in Allergy Testing and Immunotherapy: Challenging Traditional Practice" will focus on:
Her talk will be followed immediately by a panel discussion exploring current challenges, controversies and findings related to allergy testing and allergy shot management in today's medical practice.
Surprised that an allergist would be invited to speak at a Sinus conference for ENT (Ear, Nose, and Throat) doctors?
Don't be.
As a former associate clinical director at Johns Hopkins Allergy & Asthma center, she is sensitive to the various issues clinicians face in academic and community practice.
In addition, while she was at Johns Hopkins, she was one of the principal authors of an influential study on sublingual immunotherapy (SLIT) and its effect on asthma and rhino-conjunctivitis.
Dr. Erekosima has seen thousands of patients in the context of allergy testing, and allergen immunotherapy, both at two of the top hospitals in the world (Johns Hopkins Medical Center in Baltimore, National Jewish Health in Denver), and in community practice here at Alpha Allergy & Asthma Associates.
This lecture is just one of a few educational community events Dr. Erekosima will be involved with in the Washington area this summer.  Look out for upcoming events later this month and through the rest of the summer.
About Alpha Allergy & Asthma:
Alpha Allergy & Asthma Associates is an allergist-immunologist medical clinic based in Silver Spring, Maryland. With easy access to patients in 3 counties (Montgomery, Prince Georges, and Howard) and serving patients from all across the state of Maryland and Washington DC, we have some of the top doctors in Washington DC who specialize in the treatment of allergic, asthmatic, and immunologic conditions.
Our allergist-immunologists treat nasal conditions like chronic sinus infections and nasal polyps, as well as aspirin sensitivity, penicillin allergy, asthma and a wide range of allergic and immunologic conditions.
Save
Save
Save