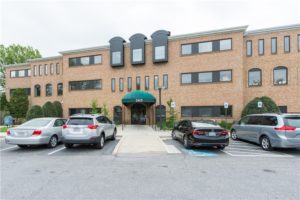 Allergy practice is recruiting Medical Assistants for its Silver Spring clinic (20904).
Are you an accommodating, caring, efficient, and flexible, professional who would thrive in a service-focused, family-friendly environment? Are you a detail-oriented fast learner who works hard to avoid mistakes, but has the courage and honesty to take responsibility and learn from them when they occur? Are you looking for an engaging and challenging position that offers competitive compensation?
If so, we encourage you to apply.
---
RESPONSIBILITIES
---
The positions involve a range of clinical and administrative responsibilities, including but not limited to those described below. They also require flexibility to manage other related duties as needed.
Clinical Responsibilities
– Collect/record patient history
– Perform and record vital signs
– Perform Spirometry
– Perform allergy testing
– Assist with food/drug allergy challenges
– Administer injections
– Clean and restock supplies and equipment
Administrative Responsibilities
– Answer telephones
– Triage messages
– Assist with patient check-in and check-out procedures, scheduling, and charting
Service Responsibilities
– Create a customer-friendly environment
– Educate patients, and occasionally members of the community
---
QUALIFICATIONS
---
– At least 2 years of experience working as a medical assistant
– Completion of an accredited Medical Assistant program
– BLS/CPR certification
– Comfort working with all age groups
– Strong computer skills using Microsoft Office
– Ability to perform simple mathematical calculations
– Excellent verbal and written communication skills
– Ability to perform tasks accurately and precisely
– Ability to multitask efficiently and problem-solve
– A patient-centric attitude
– Ability to manage stress while working in a fast-paced environment
– Willingness to learn a wide variety of skills
– Experience training and mentoring junior colleagues
**Bilingual in English and Spanish, previous work in an Allergy practice, and experience with electronic medical records are pluses!
---
INSTRUCTIONS :
---
Please submit a cover letter and resume to:
alphacareers@verizon.net
**Please follow the application instructions precisely.
---
OTHER:
---
compensation: We offer competitive compensation commensurate with experience.
employment type: full-time